Products
Rhodiola Rosea Extract - 97404-52-9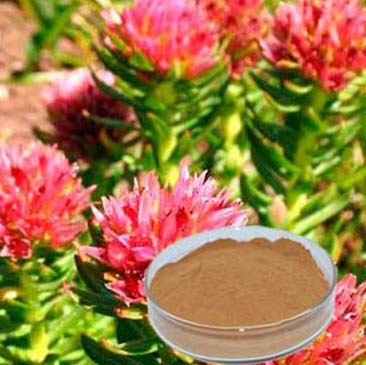 Rhodiola Rosea Extract
CAS NO.: 97404-52-9
Active Ingredient: Rosavin 1%-5%
Salidroside 1%-10%
Sieve Analysis: 100% through 80 mesh
Test Method: HPL; UV
Rhodiola Rosea Extract description
Functions:
1. Can improve protein metabolism.
2. Antianoxia, anti-fatigue and anti-cold.
3. Help enhance memory and intellectuality.
4. Can increase physical strength & mobility and shorten recovery after workouts.
5. Adjust immunization function, effecting dual-adjusting activities to improve both brain and physical function, anti-aging.
6. Can help fight depression and emotional stress.

Previous:Bromelain
Next:Scutellaria Baicalensis Extract - 94279-99-9