Products
Glucosamine sulfate sodium salt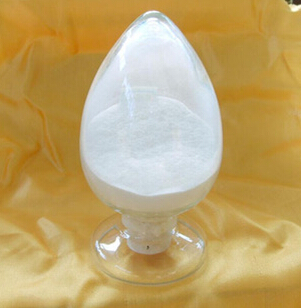 Name: Glucosamine sulfate sodium salt
D-Glucosamine Sulfate Sodium Chloride
Molecular Formula :(C6H14NO5)2SO4.2NaCL
Molecular Weight :566.52
CAS No. : 38899-05-7
Standard: USP
Character:
White crystal powder, odor free, slightly sweet, soluble in water, sparing soluble in methyl alcohol, not soluble in organic solvents, such as ethyl alcohol.
Application:
Raw material for making medicines: have physiological effects on rheumatic arthritis, heart diseases, pneumonias, and fractures. In recent years, we find that it can absorb free radicals, anti aging, lose weight, and adjust endocrine.
Glucosamine sulfate sodium salt has important physiological functions on human bodies, participating in liver and kidney detoxification, playing an role in anti-inflammatory and liver protection, stimulating the growth of bacillus in infants' intestinal tracts, having favorable curative effects on curing rheumatic inflammation and gastric ulcer, and restraining cell growth. It is the major raw material for compounding antibiotics and anti-cancer drugs. It can also be applied as additives of food, cosmetics, and feed, with very wide application.


| | |
| --- | --- |
| Testing item | D-glucosamine sulfate (NaCL) |
| Appearance | White crystal powder |
| Content       % | 96.0-104.0 |
| Specific rotation | +54.0 0 + 3.0 0 |
| Loss on drying ≤% | 0.300.30 |
| Residue on ignition ≤% | 23.0-26.0 |
| Heavy metal (Pb)≤pp | 10.0 |
| Ferric salt     ≤ppm | 10.0 |
| As      ≤ppm | 0.50 |
| PH value | 3.5-5.0 |
| Chloride      % | 11.8-12.8 |
| Total bacterial count   ≤cfu/g | 1000 |
| Mold count    ≤cfu/g | 100 |
| Escherichia coli   ≤cfu/g | can not be picked up |
| Salmonella   ≤cfu/g | can not be picked up |
| Packaging:Fiber can with two polyethylene films, 25.0kg/bag, as required by users. | |
Previous:Glucosamine hydrochloride
Next:Glucosamine sulfate potassium salt