Products
L-Malic Acid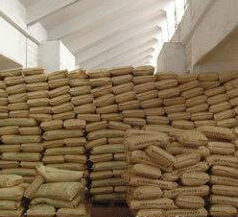 CAS NO.:97-67-6
Standard:GB 13737-2008,FCC/BP/USP
Name:L-Malic Acid
Function:

DESCRIPTION

Chemical Name

L-hydroxy butanedioic acid

Molecular Formula

C4H6O5

Structural Formula

Molecular Weight

134.09

SPECIFICATION
(GB 13737-2008)

Assay(as C4H6O5)

99.0% Min

Specific Rotation

-1.6~ -2.6

Sulfate

0.02% Max

Chloride[Cl]

0.004% Max

Arsenic [as As]

2mg/kg Max

Heavy Metals(as Pb)

10mg/kg Max

Lead

2mg/kg Max

Residue on ignition

0.10% Max

Clarity test

Qualified

Fumaric Acid

0.5% Max

Maleic Acid

0.05% Max
MAIN FUNCTION AND PURPOSE

As an acidulant, L-Malic acid is especially suitable for jelly and
foodstuff containing fruit ingredient.
It can keep the natural color of juice. Used in healthy drinks,
it can resist fatigue and protect liver, kidney and heart.
L-Malic acid can enhance pharmaceutical stability and improve
pharmaceutical absorption.
It can be added into composite amino acid injection,
directly participating the metabolic cycle of organism-Krebs cycle. It can reduce the metabolic loss of amino acid and
can compensate hypohepatia,
cure uremia and hypertension, and weaken the damage of
anticancer drug to normoblasts.
It is also used in skin disinfector, air depurative and deodorizer.

PACKING

25KG net in Cardboard Drum with inner vacuum PE bag, 13.5MT/20FCL.

STORAGE

Kept airtightly in a light-proof, dry and cool place.
Previous:Aspartame
Next:DL-malic acid